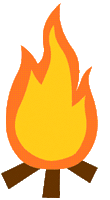 by Tashna Erin LaVaux
​
About this story: "During the days of the Buffalo, when the Earth's people were new... there lived a bird who loved humankind more than himself."
​
Beautifully illustrated picture book depicting a fictional Native American story written in English and Lakota (Sioux) by Tashna Erin LaVaux.
​
Our Magnificent Reader's Reviews
"Tashna LaVaux is a beautiful person and it shows in her writing. She has a passion for keeping the history and life of the Lakhota people alive and well. This book is a great read for kids with a sobering lesson. The illustrations couldn't be more perfect."
​
"This book is terrific! It has a marvelous story-line and teaches the age-old tale of having compassion for others. Beautifully written!"
​
"Loved it so much they took it to school and shared with their classes. Now the teachers want to order copies of it! It's such a wonderful story with great, colorful pictures."
​
​