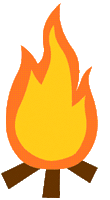 by Tashna Erin LaVaux
​
About this Story: "One little girl's journey to a hidden magical kingdom."
​
Adorably illustrated picturebook featuring fairies, elves and a clever little bird. By Tashna Erin LaVaux.
​
Our Magnificent Reader's Reviews
"I was excited to find a storybook that appeared to have been written just for my daughter! The story is cute and the illustrations are beautiful."
​
"My daughter loves this book :) I read it to her all the time, and the graphics are AMAZING!!"
​
"Adorable! Purchased this book for my daughter, Emmalyn :) great book, cute story, nice pictures."
​
"Emmalyn is So fun! I have a hard copy and on my tablet! It is one of my kids Favorite books for bedtime. Love it!"
​