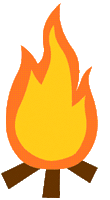 After I became a mother, I began writing for my children.
At first, I wrote Lakota language children's articles and created a couple of bi-lingual coloring books as well. In 2009, I dusted off a few of my older creative writing stories and sent one to print. Compassion was such a hit, I decided to keep going. By 2011, I had shifted my focus completely from language reference to children's books and published another paperback, Emmalyn.
Since I began writing professionally over 20 years ago, I have published more than 15 printed titles, countless online articles, numerous ebooks and several websites of both educational and entertainment value. I hope you enjoy this website of free children's stories! It was originally born out of my love for my children and their thirst for unlimited stories! Now, my children have joined me as MagicStoryLand.Com contributors to gift their writing and bring more joy and stories to children of the world.

If you want to learn more about me or this site, click this link for my F.A.Q.
Fun Paperback books!
​
Hi! My name is Erin. Some people know me as Tashna. I have been writing professionally since I was a Computer Science major in college, which was a pretty long time ago! (1995, shh..) Originally, I wrote articles and reference books on the Lakota language. You see, I was raised bi-lingual in Lakota (Sioux) and English. In college, my language skills turned into a passionate subject for me as my friends were always asking me to teach them my language. So I put together a few every day words for them and my excitement to share grew from there. Before I knew it, I was writing articles and eventually reference books and even software teaching every day Lakota. My language work ended up in some pretty exciting places like used by the director of the movie Hidalgo, listed on Encarta and even National Geographic! And for many years, I ran a website where I taught more than 100 new students every month.